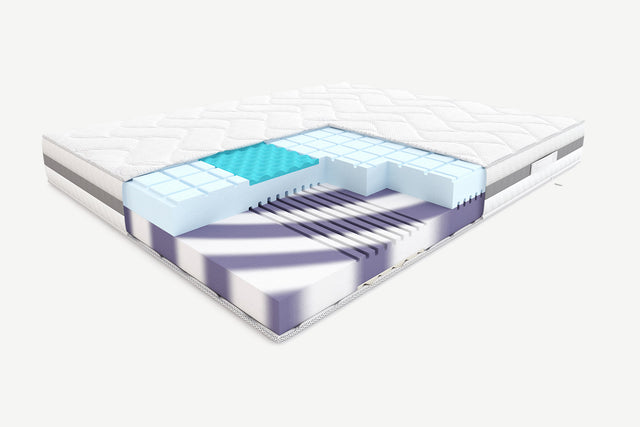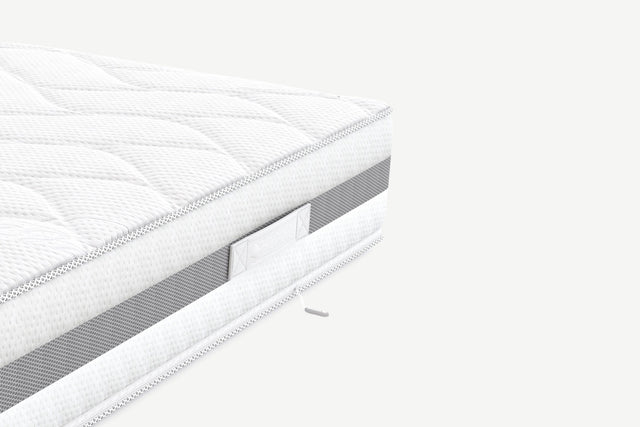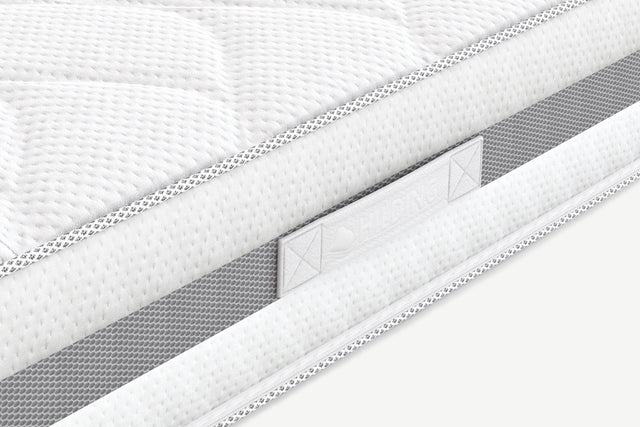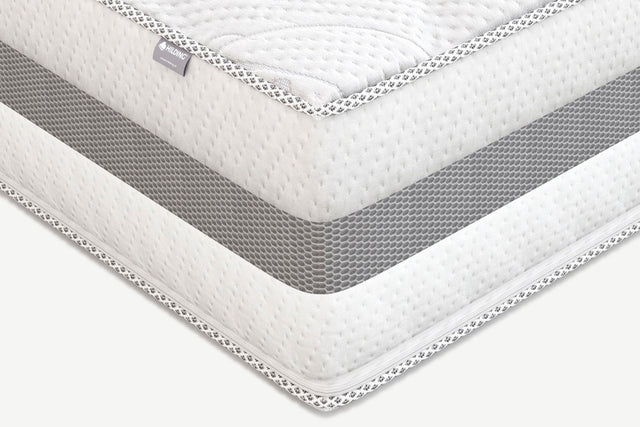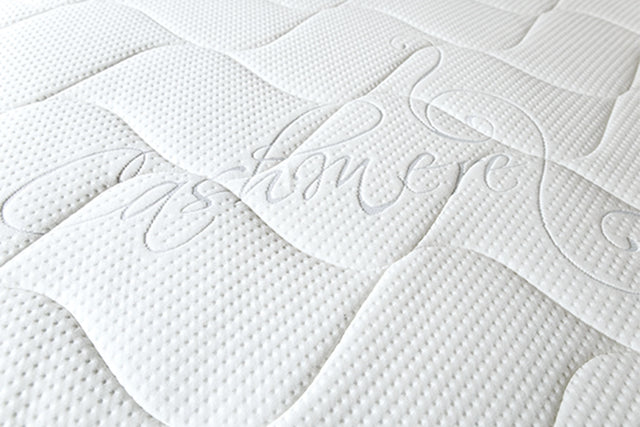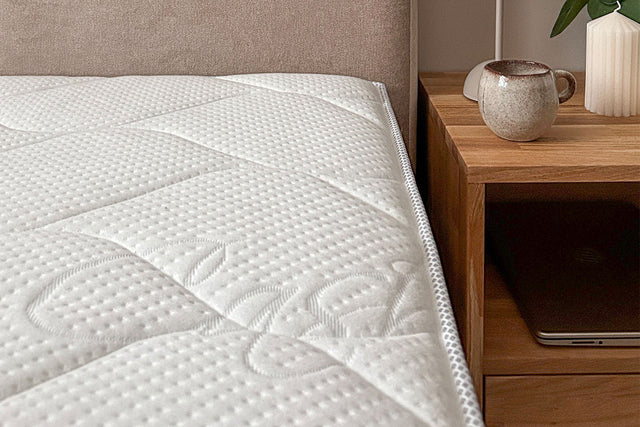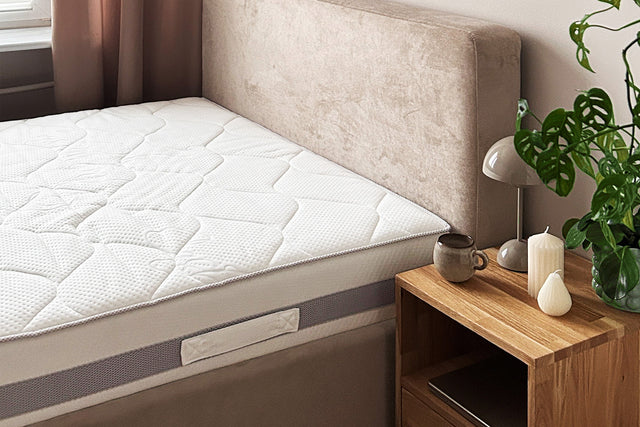 by Hilding
Hilding Conga Mattress
Lead Time:

10.01.2024 (Wed.)
For orders placed by:

17.12.2023 (Sun.) 23:59
2.129,00 PLN
The lowest price from 30 days before the discount
Hilding Conga - a modern mattress constructed from four types of foam.
Soft

Very hard
Description
Conga to nowoczesny materac zbudowany z czterech różnych pianek. Dwie wysokoelastyczne pianki o zróżnicowanej twardości zapewniają doskonałe wsparcie ciała. Wyprofilowanie ich w 7 stref twardości gwarantuje optymalne rozłożenie ciężaru ciała na powierzchni materaca. Dodatkowe wkładki w strefie ramion – z jednej strony z pianki Visco, z drugiej z chłodzącej pianki FloFom, reagują na temperaturę ciała, dzięki czemu niwelują napięcie i bóle w strefie ramion, barków oraz karku. Termoregulacyjne i chłodzące właściwości pianki FloFom sprawdzą się doskonale latem, a rozgrzewające właściwości pianki Visco to idealne rozwiązanie na zimę.

Jedwabisty i niezwykle miły w dotyku pokrowiec z dodatkiem wysokiej jakości wiskozy i wartościowego kaszmiru. Antyalergiczny, doskonale izoluje przed zimnem i wchłania do 40% wilgoci z otoczenia, zapewniając optymalne środowisko snu. Pokrowiec zdejmowalny, pralny w temp. do 40°C.
Dimensions and specifications
7 hard­ness zones
15 year warranty
For active
For allergy sufferers
For heavier people
For couples
For couples with a large weight difference
For adjustable frames
Two hardnesses
Visco foam
Washable at 40°C
| | |
| --- | --- |
| Mattress height | 25 cm |
| Type of mattress | foam mattress |
| Manufacturer's warranty time | 15 years |
| Cover | Cashmere |
| Possibility to wash the cover | 40°C |
| Shipping dimensions (for size 160x200) | 160 x 200 x 26 cm |
| Weight (for size 160x200) | 40 kg |
| Available sizes | 80x200, 90x200, 140x200, 160x200, 180x200 |
Mattress layers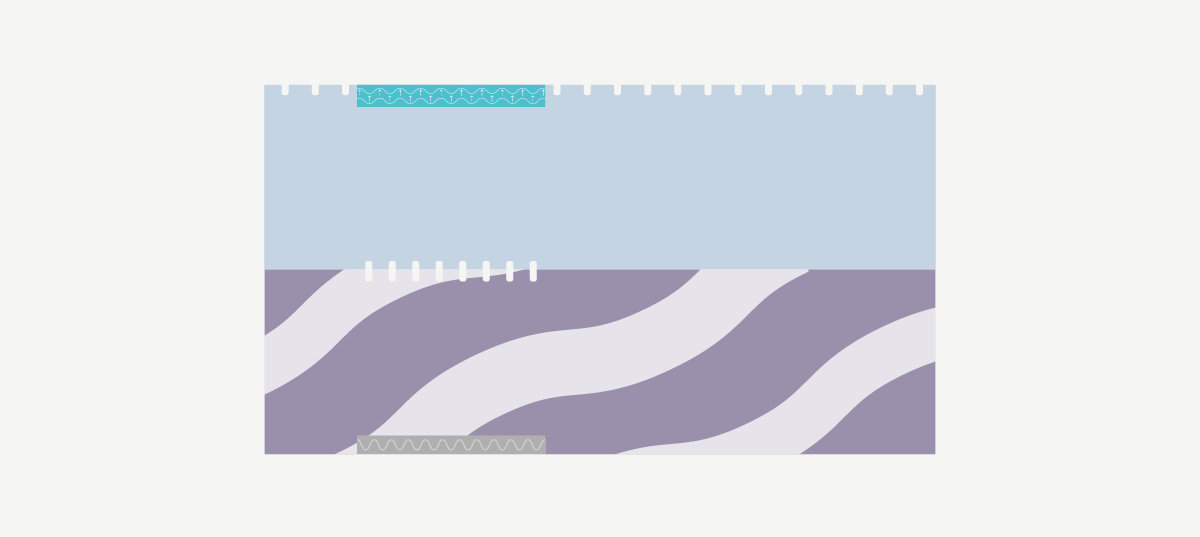 Height: 3 cm
FloFom foam in the shoulder and arm area - a slightly cooling high-flexible foam that wraps the body and allows for deep recovery.

Height: 11 cm
HR high resilience foam - profiled in 7 hardness zones, the high resilience foam perfectly supports the entire body during sleep.
Height: 11 cm
VelvetTouch high resilience foam -

Height: 3 cm
Visco foam in the shoulder and arm zone - has the ability to react to body heat. Thanks to it, the mattress adapts perfectly to the user's silhouette, at the same time supporting the individual parts of the spine perfectly.
Implementation and delivery
Lead time: up to 3 weeks.
Delivery with carry-in: 234 PLN/pc
Satisfaction Guarantee: 14 days to return the product.
Questions? Get in touch with us.