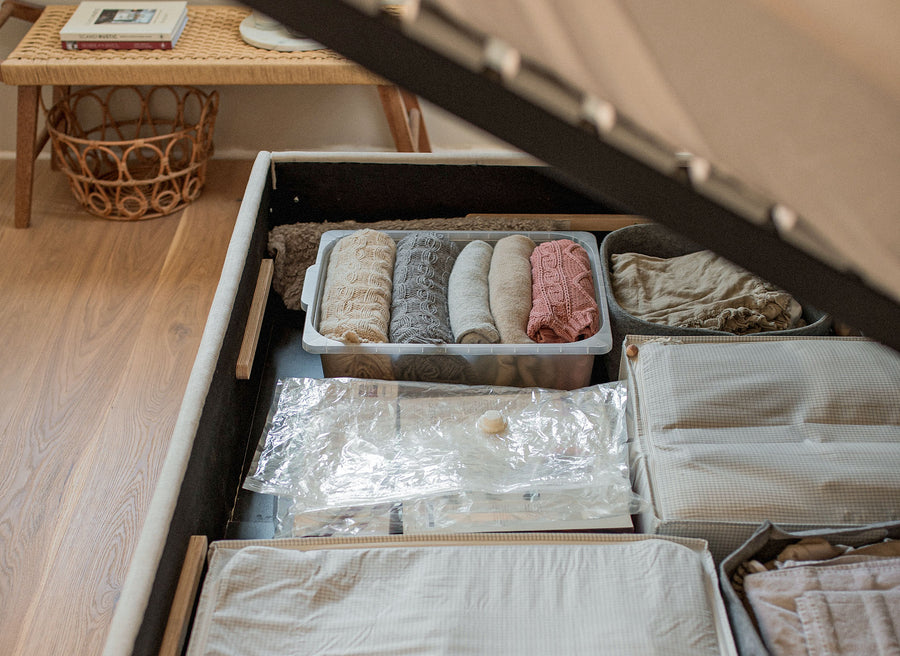 Beds with a container
Are you missing a place in the bedroom? Our modern beds with a container are an ideal solution.

Check out our collection of beds with a storage system and find the perfect way to keep order in the bedroom.
10 years guarantee
Delivery with lifting
30 days for free return
A bed for the bedroom should first and foremost be comfortable, matching the interior design, but also functional. A definite leader in this respect are beds with a bed linen container. This type of bed is especially suitable for small bedrooms and flats where space saving is important. By choosing a bed with a storage box from berke, you can be sure that it will be sturdy, comfortable and an integral part of the room.
Storage beds for every interior
The berke range of beds with storage boxes includes both traditional and modern models which can also be used in children's and youth rooms. The construction of our beds is based on a solid frame and a comfortable, fully-fledged mattress, thanks to which every night will be a pleasure, not an agony. Beds with a chest are also a great convenience and space-saver, because in the bedding container we can fit not only the bedding itself, but especially in the case of larger, two-person beds, also other small items that often clutter up the space. Comfortable wooden beds with a container are characterised by a special ribbed construction, which will ensure adequate air circulation for the mattresses.
Bed with a bedding container - choose your dream model
The wide selection of this type of furniture at berke gives us many options. It is only up to us which bed with a container will meet all our requirements and become our dream model for the interior. This is because our range includes upholstered, wooden and continental beds. All of them, of course, have a special container, which will often be a saviour. The beds we offer are distinguished by their aesthetics, class and modern design, which will appeal to a wide audience. A bed with a container can therefore be a great base for any styling and interior design.
Bedroom bed with container with unique design
The container beds offered at berke are a combination of fashionable style, top quality workmanship and excellent levels of comfort and convenience. If we add to this the incredible functionality of the bed linen box, we have the perfect bed, which everyone should have in their bedroom. Our shop offers a wide range of products, from wooden beds to upholstered beds. During the production of each of them, we use the latest technologies and innovative solutions. We also do not forget about current trends, which stand out for their exceptional aesthetics and practicality. A bedroom bed with a container is undoubtedly a piece of furniture that will give your interior style, harmony and elegance.
Double bed with storage box - the perfect solution for two
When choosing a bedroom bed, we must largely be guided by the interior design, comfort, convenience, but also the size of the bed. If we are sharing a bedroom with a loved one, a double bed is the obvious choice. However, it would be an even better idea if we choose a double bed with a container, which will not only look great, but will also fulfil its functional role. Thanks to this solution, we will save a lot of valuable space and sleep in a spacious and uncluttered bedroom. A very good choice, especially in an elegant bedroom for two, can be the choice of a wooden box bed, which will make the bedroom look stylish and at the same time modern and luxurious. At berke, we provide a huge selection of beds of this kind, which are available in both classic and slightly more daring forms and colours. Everything really depends on our needs and tastes.
Beds with a container are available in sizes: 140x200, 160x200, 180x200, 200x200.