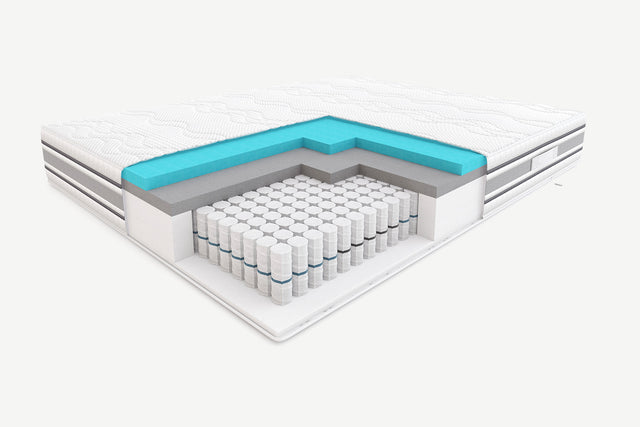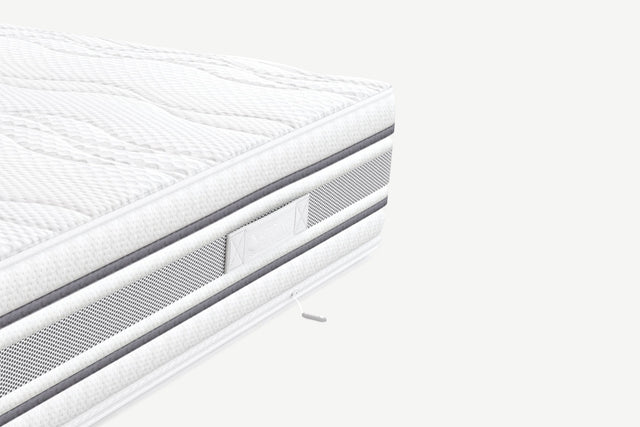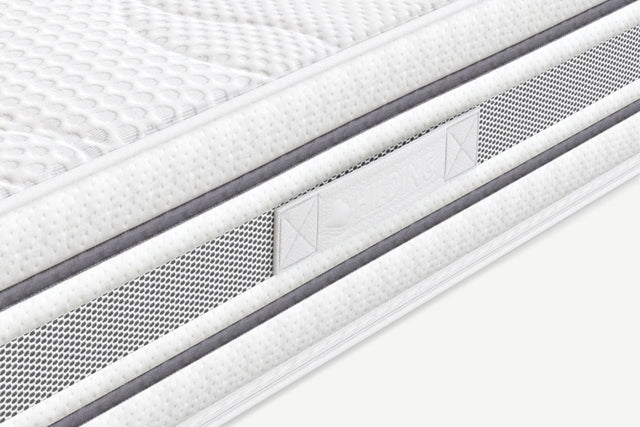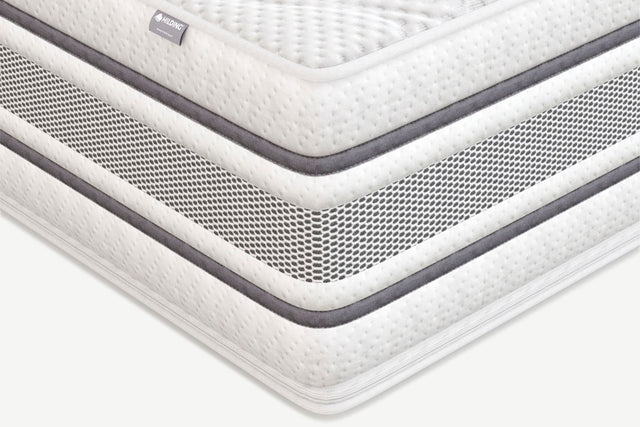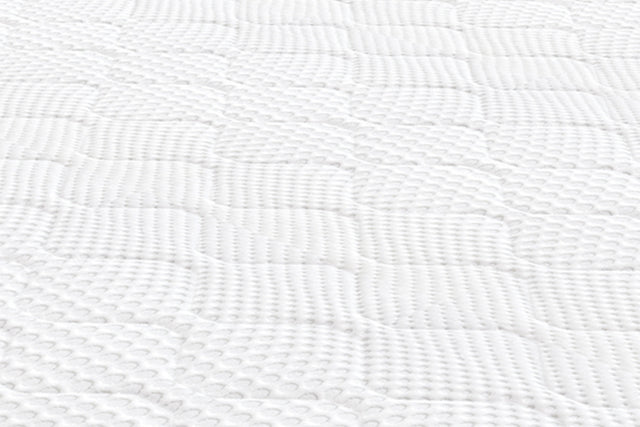 by Hilding
Hilding Dance Mattress
Lead Time:

10.01.2024 (Wed.)
For orders placed by:

17.12.2023 (Sun.) 23:59
2.799,00 PLN
The lowest price from 30 days before the discount
Hilding Dance - nowoczesny materac hybrydowy o średniej twardości.
Soft

Very hard
Description
Dance mattress is a modern hybrid mattress with a core of 7-zone Pocket Plus fine springs as high as 15 cm, allowing for the most optimal spring rate, creating the ideal solution for couples and couples with a large weight difference. As a whole, the mattress responds to changes in body position each time and adapts its shape to the spine, allowing all the muscles to regenerate thoroughly.

The Italiano cover eliminates unpleasant odours and has anti-allergenic properties. The addition of viscose makes it extremely pleasant to the touch and the zoned design gives an interesting 3D effect.
Dimensions and specifications
7 hard­ness zones
15 year warranty
For active
For allergy sufferers
For people with back pain
For couples
For couples with a large weight difference
For seniors
Cooling foam
Washable at 40°C
| | |
| --- | --- |
| Mattress height | 28 cm |
| Type of mattress | hybrydowy |
| Manufacturer's warranty time | 15 years |
| Cover | Italiano |
| Possibility to wash the cover | 40°C |
| Shipping dimensions (for size 160x200) | 160 x 200 x 29 cm - materac wysyłany na płasko |
| Weight (for size 160x200) | 40 kg |
| Available sizes | 80x200, 90x200, 140x200, 160x200, 180x200 |
Mattress layers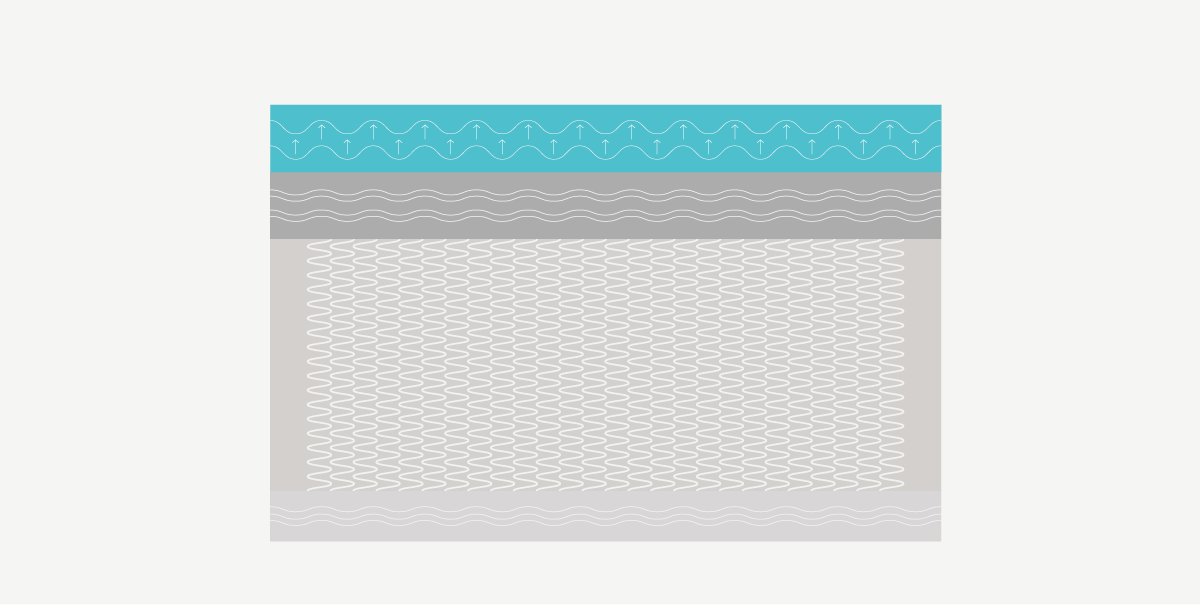 Height: 4 cm
FloFom foam - a slightly cooling high-flexible foam that envelops the body and allows for deep regeneration.

Height: 4 cm
HR high resilience foam - profiled in 7 hardness zones, the high resilience foam perfectly supports the entire body during sleep.

Height: 15 cm
Pocket Plus 7-zone pocket spring - allows for the most optimal spring rate, very high point elasticity and excellent support.

Height: 3 cm
FlexiFoam - extremely flexible foam responsible for the softness and influencing the comfort of the mattress.
Implementation and delivery
Lead time: up to 3 weeks.
Delivery with carry-in: 234 PLN/pc
Satisfaction Guarantee: 14 days to return the product.
Questions? Get in touch with us.