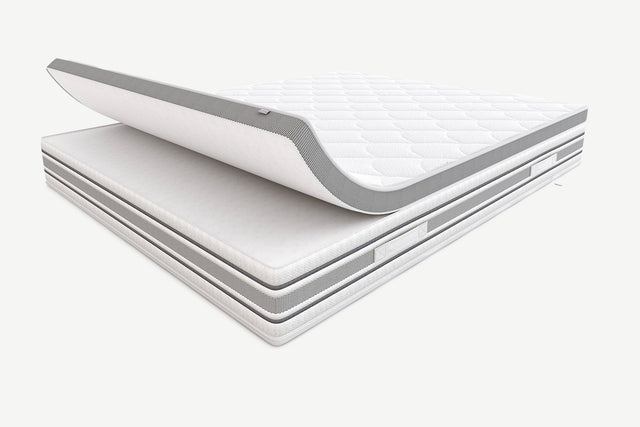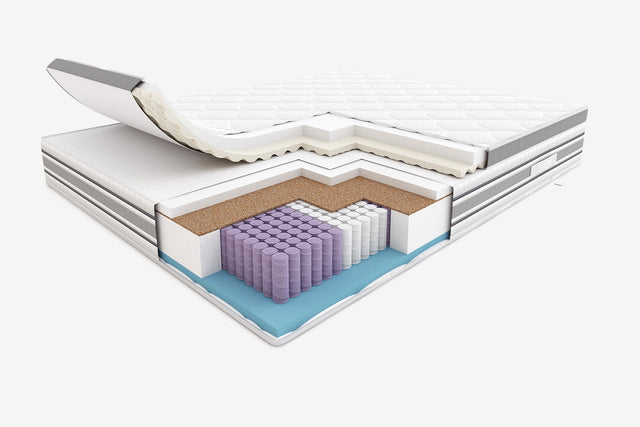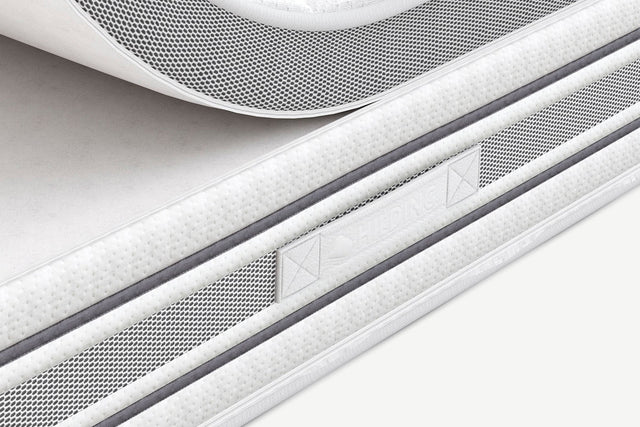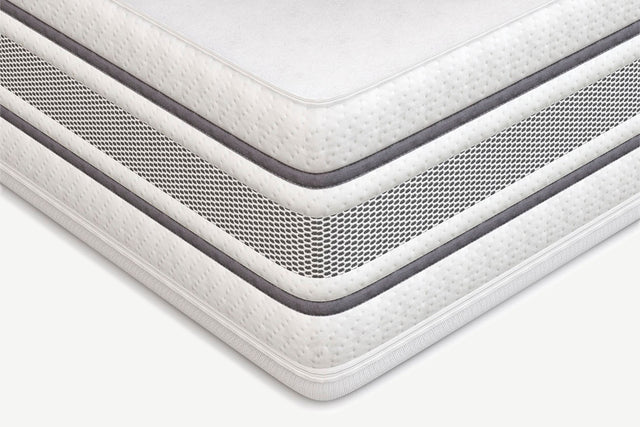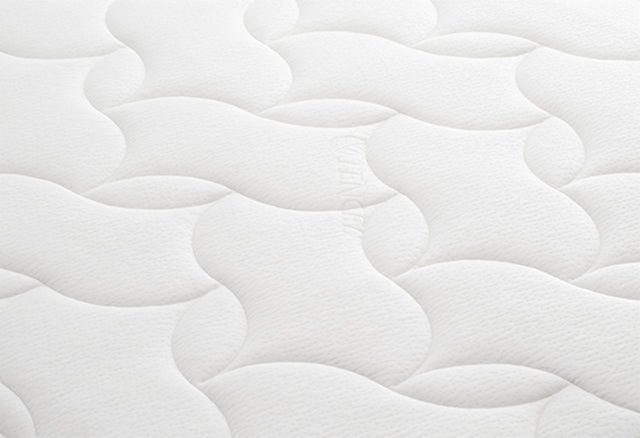 by Hilding
Hilding Electro Mattress
Lead Time:

10.01.2024 (Wed.)
For orders placed by:

17.12.2023 (Sun.) 23:59
3.389,00 PLN
The lowest price from 30 days before the discount
Hilding Electro - wielofunkcyjny materac hybrydowy, łączący zalety materaca sprężynowego i piankowego, oferuje 6 kombinacji o różnych twardościach.
Soft

Very hard
Description
Electro to uniwersalny, nowoczesny, wielofunkcyjny materac hybrydowy łączący zalety materaca sprężynowego i piankowego.

Rewolucyjne rozwiązanie z odpinanym topem pozwala uzyskać 6 kombinacji o różnych stopniach twardości, dzięki temu w łatwy sposób dopasujesz materac do swoich potrzeb i zapewnisz sobie odpowiedni komfort snu.

Naturalny, antyalergiczny pokrowiec Tencel wykonany z nowoczesnych włókien wiskozowych. Doskonale kontroluje poziom wilgotności materaca i absorbuje ją bezpośrednio ze skóry śpiącej osoby. Włókna Tencel nie podrażniają i w naturalny sposób zapobiegają rozwojowi bakterii.
Dimensions and specifications
7 hard­ness zones
15 year warranty
For active
For allergy sufferers
For heavier people
For people with back pain
For couples
For couples with a large weight difference
Multiple hardnesses
Washable at 60°C
| | |
| --- | --- |
| Mattress height | 31 cm |
| Type of mattress | hybrid |
| Manufacturer's warranty time | 15 years |
| Cover | Tencel |
| Possibility to wash the cover | 60°C |
| Shipping dimensions (for size 160x200) | 160 x 200 x 32 cm |
| Weight (for size 160x200) | 50 kg |
| Available sizes | 80x200, 90x200, 140x200, 160x200, 180x200 |
Mattress layers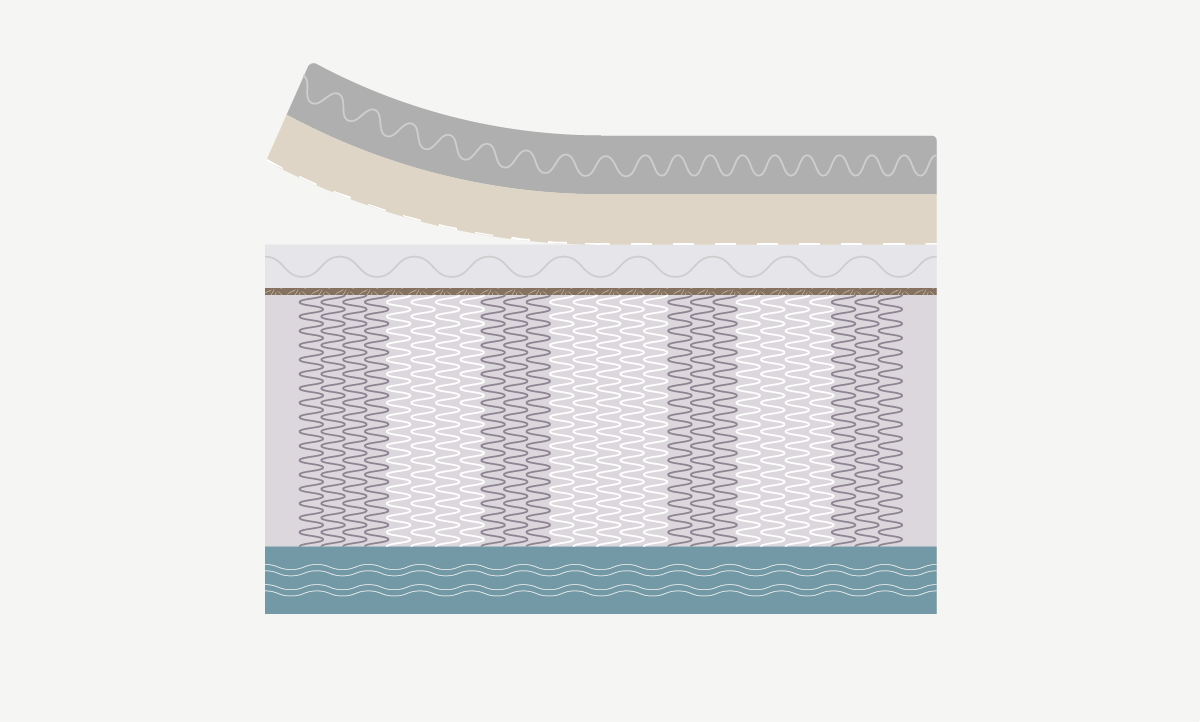 Height: 3,5 cm
Visco foam - has the ability to react to body heat. Thanks to it, the mattress perfectly adapts to the user's silhouette, at the same time perfectly supporting the individual parts of the spine.

Height: 3 cm
Profiled latex insert - contoured, flexible and extremely durable, gives optimum resilience. It has anti-allergic and anti-bacterial properties. Prevents the development of harmful micro-granisms.

Height: 3 cm
Fusion hybrid foam with Sisal sheet - an extremely durable, pressure-resistant foam that has the added feature of increased moisture resistance, making it easier to maintain proper sleep hygiene. The natural agave sisal fibre inlay stabilises the firmness of the mattress.

Height: 15 cm
7-zone Multipocket pocket spring - Compared to a pocket spring, it guarantees more independent support points, thus increasing ela point contact. A mattress with 7 differentiated zones of firmness.
Height: 4 cm
HR high resilience foam - profiled in 7 hardness zones, the high resilience foam perfectly supports the entire body during sleep.
Implementation and delivery
Lead time: up to 3 weeks.
Delivery with carry-in: 234 PLN/pc
Satisfaction Guarantee: 14 days to return the product.
Questions? Get in touch with us.