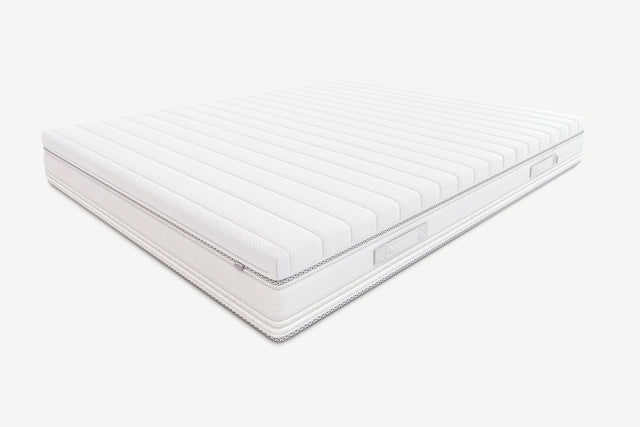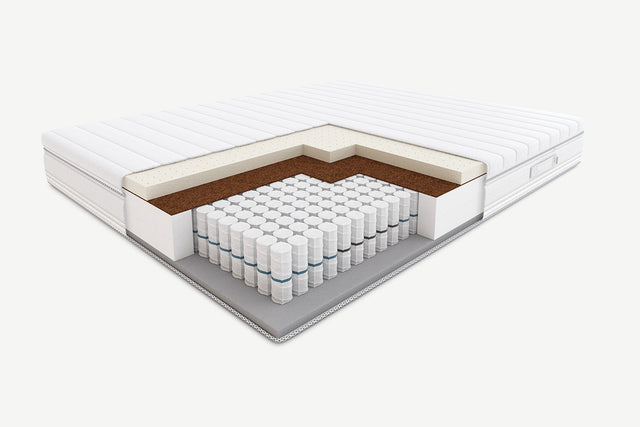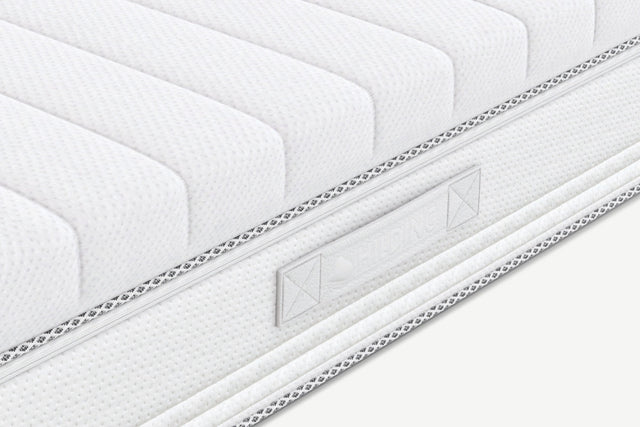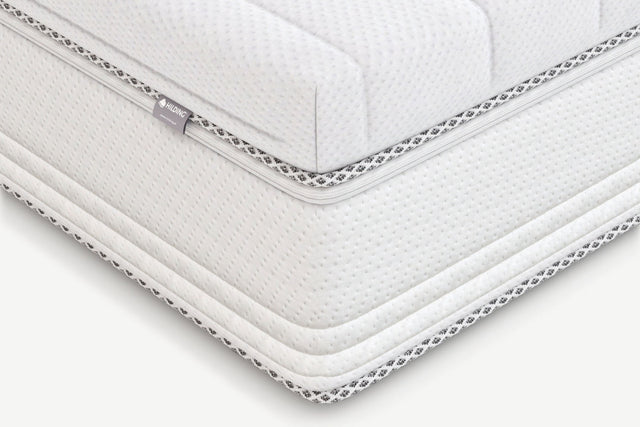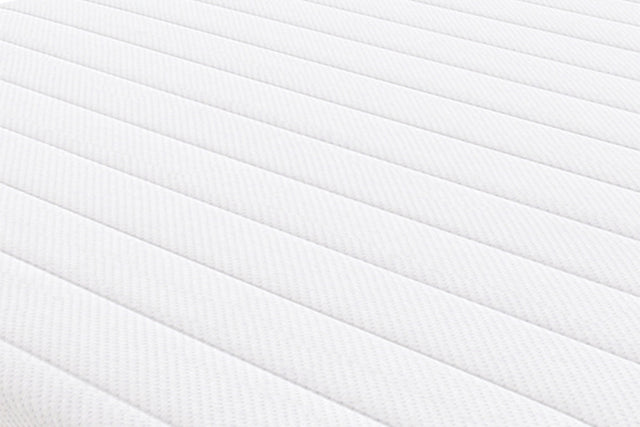 by Hilding
Hilding Lambada Mattress
Lead Time:

10.01.2024 (Wed.)
For orders placed by:

17.12.2023 (Sun.) 23:59
2.129,00 PLN
The lowest price from 30 days before the discount
Hilding Lambada - a highly durable, comfortable spring mattress for active persons.
Soft

Very hard
Description
The Lambada is an innovative mattress built on a 7-zone system of small Pocket Plus springs, which allow for the most optimal spring rate and very high point elasticity, creating the ideal solution for couples and couples with a large weight difference. The body is always securely and safely supported, even in areas of natural curvature.

Available with a Probiotex cover made from natural viscose fibres. The use of Purotex technology provides effective protection against the growth of mould, fungi, bacteria and unpleasant odours.
Dimensions and specifications
7 hard­ness zones
15 year warranty
For active
For allergy sufferers
For people with back pain
For couples
For couples with a large weight difference
Washable at 40°C
| | |
| --- | --- |
| Mattress height | 24 cm |
| Type of mattress | spring mattress |
| Manufacturer's warranty time | 15 years |
| Cover | Probiotex |
| Possibility to wash the cover | 40°C |
| Shipping dimensions (for size 160x200) | 160 x 200 x 25 cm |
| Weight (for size 160x200) | 50 kg |
| Available sizes | 80x200, 90x200, 140x200, 160x200, 180x200 |
Mattress layers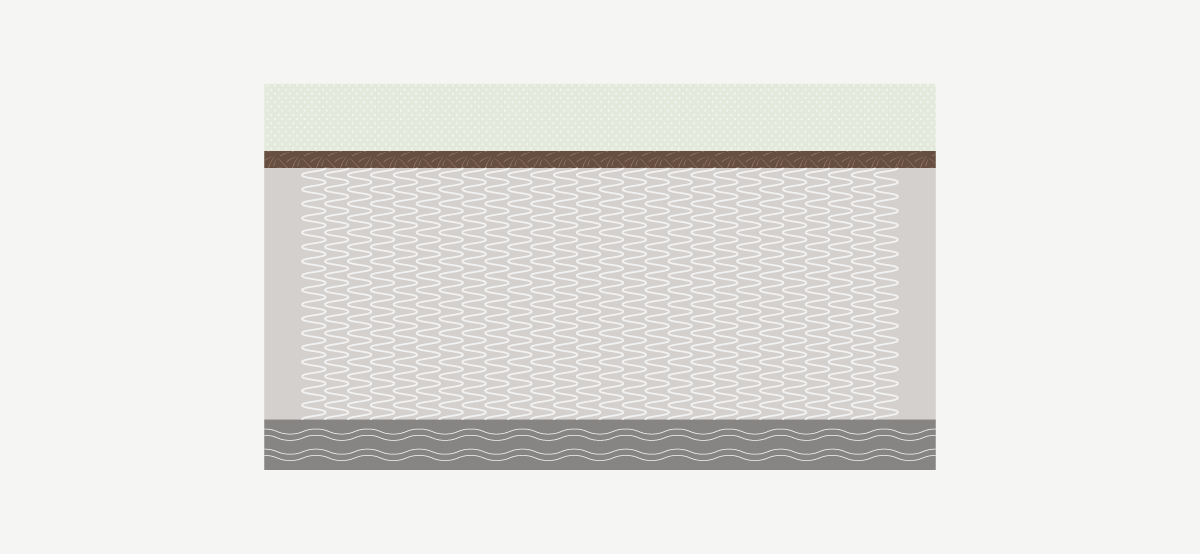 Height: 4 cm
Latex insert - contoured, flexible and extremely durable, gives optimum resilience. It has anti-allergic and anti-bacterial properties. Prevents the development of harmful microorganisms.
Height: 1 cm
Coconut mat - an insert made from natural coconut fibre increases the firmness of the mattress while maintaining flexibility.

Height: 15 cm
Pocket Plus 7-zone pocket spring - allows for the most optimal spring rate, very high point elasticity and excellent support.

Height: 3 cm
HR high resilience foam - profiled in 7 hardness zones, the high resilience foam perfectly supports the entire body during sleep.
Implementation and delivery
Lead time: up to 3 weeks.
Delivery with carry-in: 234 PLN/pc
Satisfaction Guarantee: 14 days to return the product.
Questions? Get in touch with us.